Project Overview
As a longtime partner, New Schools for Chicago turned to HALT Creative as they transitioned to the name Kids First Chicago. HALT developed a comprehensive plan that leverage their existing tools and resources, while also bringing their brand identity under one umbrella. Together we launched a new website with a stronger graphic presence — to separate their organization in an increasingly crowded education reform space. We also improved website functionality in reporting and online giving. Alongside the website, HALT developed a full suite of branded materials including an updated brand guide, stationary, PowerPoint templates and internal and external messaging tools. All of these components needed to be delivered in a package that was easy to use and malleable.
Impact Report 2016-2018
In 2015, Kids First Chicago set out to change the dynamic around school reform in Chicago by creating a new parent- and community-centered approach fueled by data analysis around school quality. Putting parent voices at the center of the work has become the manifesto for how Kids First Chicago organization approaches education policy change.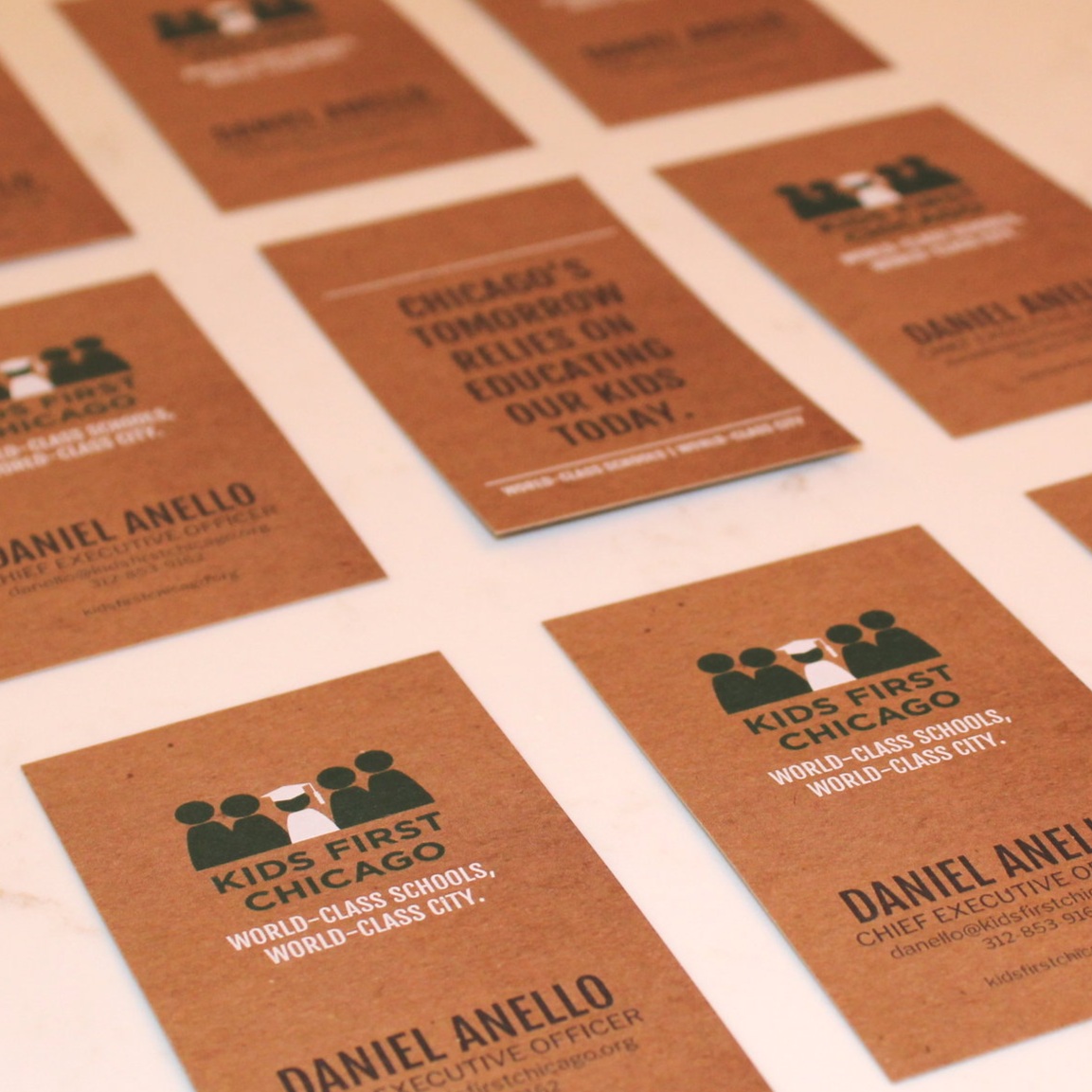 Business Cards + Brand Collateral